Sun: full sun to partial shade
Water: Typical water needs for a succulent
Temperature: Unknown - Tell us
Winter Survival: Unknown - Tell us
Propagation: Unknown - Tell us
Flower: Unknown - Tell us
Flower Type: Red-Orange, pink - orange
Toxic: Unknown - Tell us
Dormant: Unknown - Tell us
Space Requirement:
Common Problems:
---
Basc Care for Echeveria 'War Dancer'
Watering
Watering for Echeveria 'War Dancer' is a simple task. It requires Typical water needs for a succulent.
One simple tip for you is that you can use some online apps to check the soil status before you go water your succulents. I would recommend the ThePlantsCheck app, it has some nice features there.
Fertilizing
Do not fertilize during Unknown - Tell us as the plant is dormant.
Sun & Location Requirements for "Echeveria 'War Dancer'"
Echeveria 'War Dancer' does best when placed in an area that receives full sun to partial shade throughout the day. This variety of succulents can tolerate direct sunlight for short periods, but if the temperatures get too high or the light is too intense it may be beneficial to find a shadier spot.
As per this succulent profile, it is only able to stay healthy when the environment temperature is above the range of unknown - Tell us.
Echeveria 'War Dancer' also benefits from some indirect light throughout the day as well, so make sure you give it enough space to soak up light without becoming too exposed to heat.
Propagation
Toxicity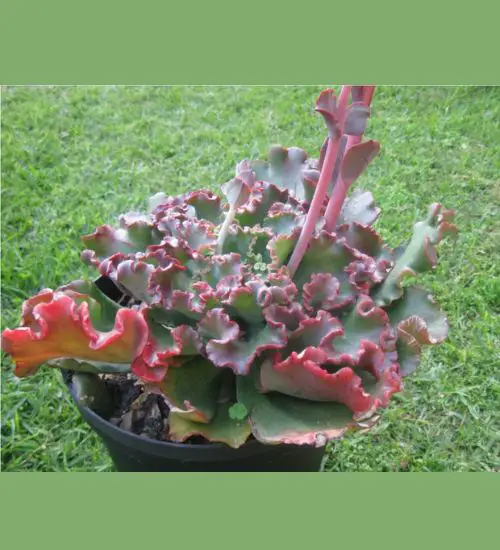 Pests and Diseases